The New Forest is famed for its beautiful woodland walks. Here are three of the best.
1- Wilverley Plain
Wilverley Plain gives you the best of both worlds. An enclosed forest melts into expansive heath land frequented by the famous New Forest ponies and picnickers alike. The track is supposedly simple to follow but I obviously managed to get hopelessly lost and almost lost a shoe to a swampy bog.
Nevertheless, if you follow the path properly it is 2.5 miles in length and suitable and enjoyable for every walking ability.
2- Whitefield Moor
I was unprepared for how much I would appreciate the moorland. I'd always thought of myself as a forest gal but the romantic allure of the wide open plains captivated me. Confronted with a stretch of uninterrupted land made me want to skip and frollick, Wuthering Heights by Kate Bush being my anthem of choice in this situation.
Fortunately the plains were deserted and allowed for such silliness, although the ponies didn't look very impressed… Eerie atmospheric beauty at its best.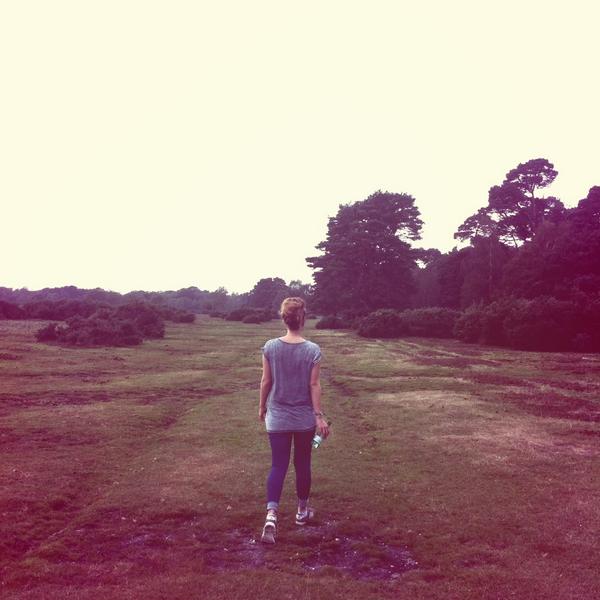 3- Blackwater Arboretum
Hands down the best walk in the New Forest. The shock of the forest after a couple of miles of open heath land, is enhanced by the ornamental woodland drive which winds itself deep into the forest. The Tall Trees trail lives up to its name with giant Red Woods and ancient Douglas Firs towering above.
The trail is only 1.5 miles long and all on the flat.
Make sure you pay a visit to the gated Arboretum itself and follow the sensory trail to see a collection of trees from all over the globe. Top it all off with a scotch egg in the picnic area, the most scenic in the National Park.
Do you have any New Forest favorites? Let me know by leaving a comment below or contacting me via the links here.
Photo Credit: rs447.wordpress.com